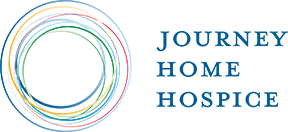 Launched in 2018, Journey Home Hospice is a partnership involving the Saint Elizabeth Foundation, Inner City Health Associates and Hospice Toronto. It is a joint passion to improve equitable access to hospice palliative care for Toronto's homeless community in a socially innovative way.
Journey Home Hospice provides our clients with high quality health care services and a safe, welcoming and caring environment for their end-of-life journey. A place based in the community, for the community.
We currently have four beds in one downtown Toronto pilot site location and are actively seeking suitable space, with the vision of creating a single site, 10 bed hospice in the next two years. When fully operational, Journey Home Hospice is expecting to serve approximately 100 individuals annually, plus a much larger network of family, friends and caregivers.